Last Sunday, November 1, Locale Kitchen hosted a Wedding Open Day at the Baldivis Farm Stay!
We organized a boho-themed "wedding trial-run" for our soon-to-be-couples.
We invited some of Perth's most creative wedding service providers to fully recreate a wedding atmosphere.
We're more than happy to know that our almost-weds left with their hearts and stomachs full.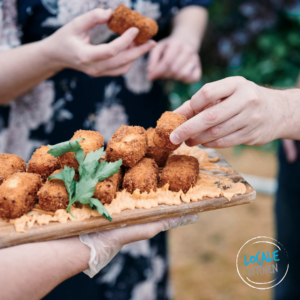 The laid back boho set up of Country Charms Wedding was a perfect complement
to Baldivis Farm Stay's rustic atmosphere.
We also had Black Label Event match the open venue with intricately crafted wooden furniture.
We think it's safe to say the venue was nothing short of picturesque.
We also had this stunning wedding cake from Baked by Monique.
It surely caught everyone's eye and taste buds.
That floral pattern made so many of us swoon. 
Baked by Monique also set up the grazing and dessert tables!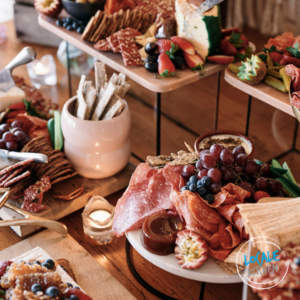 The event was so beautiful that it would have been a shame not to have official pictures taken!
We got Boyfriend Photography to take stunning photos of our food, venue, and guests!
But what's a wedding without some sweet and soulful music?
We had Perth DJ Yon Jovi complete the romantic atmosphere.
And of course, our pièce de résistance of a wedding reception –  food for the heart, the soul, and the appetite!
We prepared some exclusive additions to our menu, while also serving some timeless favorites.
Our most popular stand-up menu starts at only $35.00 per person.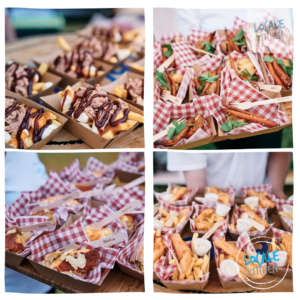 If you're interested in contacting any of the services here (or that of ours!) give us a message!
Locale Kitchen is open for bookings.
You can get a set-up like this or completely customize your own.